Buy a variety of soap dispensers at Armatron
Especially in public sanitary facilities such as educational institutions, medical facilities or in the catering trade, it is important to mount the soap dispensers firmly. This prevents them from falling down and at the same time protects them from vandalism and theft. All our products are conscientiously tested by us to ensure that they can withstand the stresses of high user frequency. We deliberately use robust materials such as stainless steel and secure our soap dispensers with locking techniques so that no visitor can access the dispenser's tank. Whether you choose a manual dispenser, a foam soap dispenser or a sensor soap dispenser, our soap dispensers combine a timeless design with high functionality. This is how you guarantee the satisfaction of all visitors!
Frequently asked questions
What are the different soap dispensers?
How often do you have to refill the soap?
Is a manual or an automatic soap dispenser better?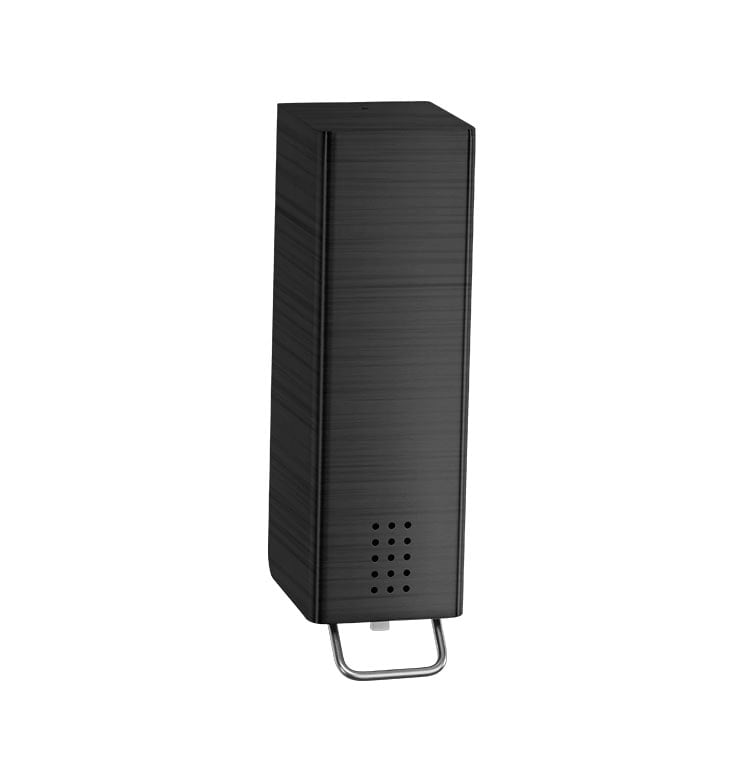 Soap dispenser for wall mounting
Whether with sensor or lever with different colours and designs. We offer a wide range of soap dispensers for wall mounting. One of our bestsellers is the Soap dispenser UNIVERSAL, CREAM SOAP, Bobrick. The housing is made of high-quality stainless steel with a satin finish. The dispenser is easily mounted on the wall by means of a concealed fastening. The side window allows you to quickly check whether the soap in the tank needs to be refilled. Our Electronic foam soap dispenser, wall-mounted, stainless steel is available in black and silver. It works contactless and saves on product by dispensing foam soap. If you like it practical and don't have so much space in the washroom, we suggest our PROOX, paper towel and soap dispenser, stainless steel to the heart. This two-in-one device dispenses soap and paper towels and has a space-saving effect. No matter which soap dispenser you prefer, our articles fit visually into any washroom.