Shower fittings from Armatron set accents
As a reliable partner for sanitary planners, Armatron sees itself as a pioneer in terms of functionality. The range includes technically sophisticated self-closing shower fittings for mechanical operation by hand, as well as advanced models that can be conveniently controlled by infrared sensor. The shower fittings are made of high-quality materials such as stainless steel and thus offer exceptionally high resilience. Armatron's fittings are particularly suitable for washrooms accessible to the public and for those with high occupancy rates, as their features respond to specific requirements and their technical advancements create unmistakable added value in every bathroom. Particular attention has been paid to accessibility. Many of the shower fittings are designed in such a way that they are child's play to use, even for people with limited mobility.
Frequently asked questions
Can a shower fitting break?
How long do shower fittings last?
How does Armatron handle shipping?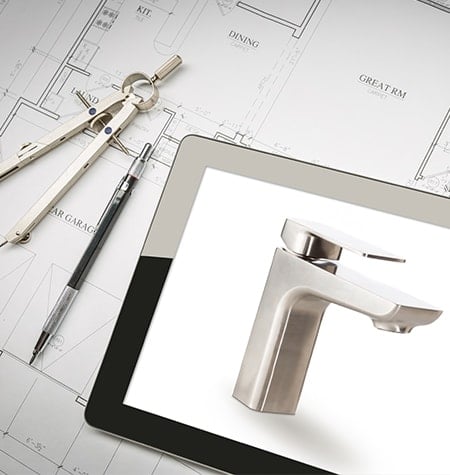 Technical innovations for your bathroom project
Armatron places great emphasis on user comfort. With the SECURITHERM series, for example, you can order high-end products which, as concealed fittings, meet all requirements for hygienic and easy-to-use showers. These are shower elements with thermostats, which are housed in a robust stainless steel casing. Depending on the design, they can be used manually or sensor-assisted. They are not only vandal-proof and low in calcification, but also offer automatic protection against scalding or cold shock in the event of technical faults in the hot water supply. In addition, the series has a shut-off function to prevent the excessive consumption of water. Thanks to the timeless design, the shower fittings from Armatron fit beautifully into any washroom and sometimes offer integrated soap trays for an even more pleasant user experience. The SPORTING series goes one step further visually and combines all the user-friendly features in a particularly flat design to create a futuristic eye-catcher that gives every shower room that certain something extra.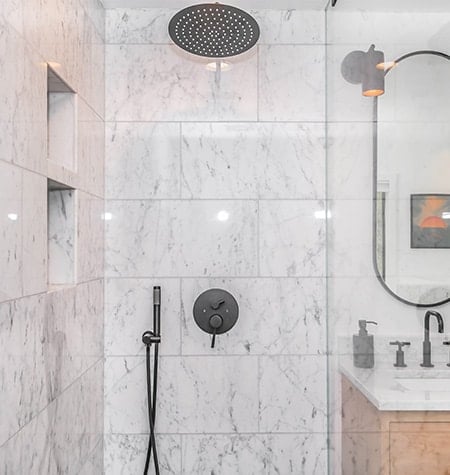 The non-plus-ultra of shower fittings
With the electronic shower combinations for behind-the-wall installation, Armatron reveals to you the top class among shower fittings. The technology disappears completely behind the wall and only the sensor and the shower head remain in the visible area. If you want to set completely new standards for your washroom project, this is the ideal solution. The fitting is in automatic mode and activates the water delivery via a solenoid valve to the shower head when presence is detected. The adjustable running time as well as automatic hygiene flushing every 24 hours guarantee water savings and lasting hygiene. In this way, requirements can be optimally met even with frequent use. The wide range of shower fittings from Armatron offers the right solution for every room style and every technical challenge.