High-quality and robust fittings from Armatron
The world of Armatron fittings covers everything the heart could wish for. Our water and shower taps stand out in this respect, as they set remarkable standards in terms of functionality and user-friendliness with their numerous technical features. You have the choice between sensor-assisted models and those with manual operation, which are designed for maximum comfort depending on their use. Whether for the publicly accessible sanitary room, the kitchen, the company or the kindergarten - each model is designed to meet the specific requirements for function, design and protection. All our high-quality fittings are made of robust materials such as stainless steel. This means they can withstand the most severe stresses and are ideal for all areas where expectations of quality and durability play a prominent role.
Frequently asked questions
What is meant by fittings?
What materials are Armatron fittings made of?
What should I bear in mind when shipping?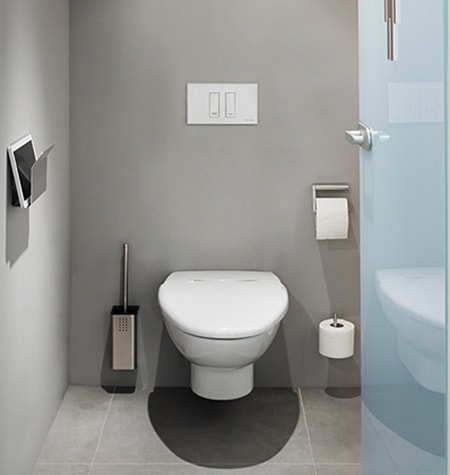 Flushing systems and thermostats
Armatron offers you a wide selection of pressure flushers for the WC area. Depending on your taste, you can opt for a functional self-closing pressure flush for the urinal or for an electronic variant. The TEMPOMATIC model, for example, combines everything that a modern and futuristic bathroom can offer its users. An elegant, black actuating surface made of safety glass with integrated electronics detects any presence in the vicinity and opens or closes the water flow by means of a solenoid valve. In addition to an adjustable flush volume, a smart flush time programme and an automatic hygiene flush, this variant is also ideally suited to make life easier for people with limited mobility. The thermostatic mixer taps from Armatron are in no way inferior in terms of quality and safety. The PREMIX COMFORT, for example, is available as a group thermostat for different flow rates and is particularly distinguished by its scald protection and compensation for temperature fluctuations.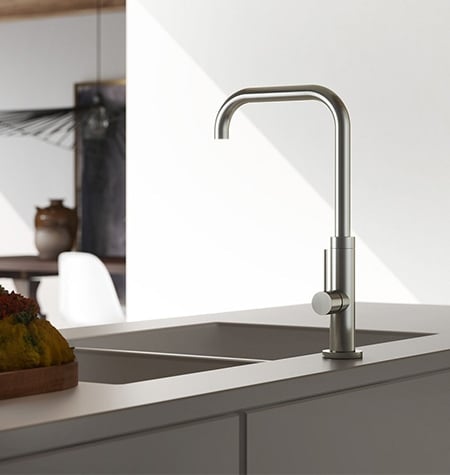 High-end solutions for the professional chef
In the segment of fittings for gastronomy and large kitchens, Armatron is considered a renowned partner when it comes to ensuring maximum functionality and the highest level of occupational safety. The dishwashing showers are hard to beat in terms of flexibility and material strength. By means of spindle sealing and reinforced fastening, they can withstand even the heaviest stresses and, in addition to PVC armouring, also have anti-twist screw fittings. All dishwashing showers can be fixed to the wall via adjustable clamps and thus offer additional stability. This also makes them ideal taps for kitchens where things are hectic and every handle has to fit. With a fitting from Armatron, you are ordering quality products made of high-quality materials that point the way to the future with technology and innovation.