Child-friendly washing trough for the kindergarten
Everything about our wash troughs is designed with children in mind. Both the dimensions and the material are perfectly adapted to the needs of the little ones and promise a particularly high level of comfort. At the same time, they are very easy to use, so that every child can wash their hands and face themselves. In this way, the correct use of soap and water can be learned easily and playfully together with the educators. The sense of achievement keeps the children eager to learn and they have fun with personal hygiene. Several washing stations next to each other ensure that the children can wash their hands or brush their teeth together with their friends at the same time and thus also learn from each other.
Frequently asked questions
Why are special washing areas needed for kindergartens?
How high should the washing trough be installed?
How is the shipment carried out?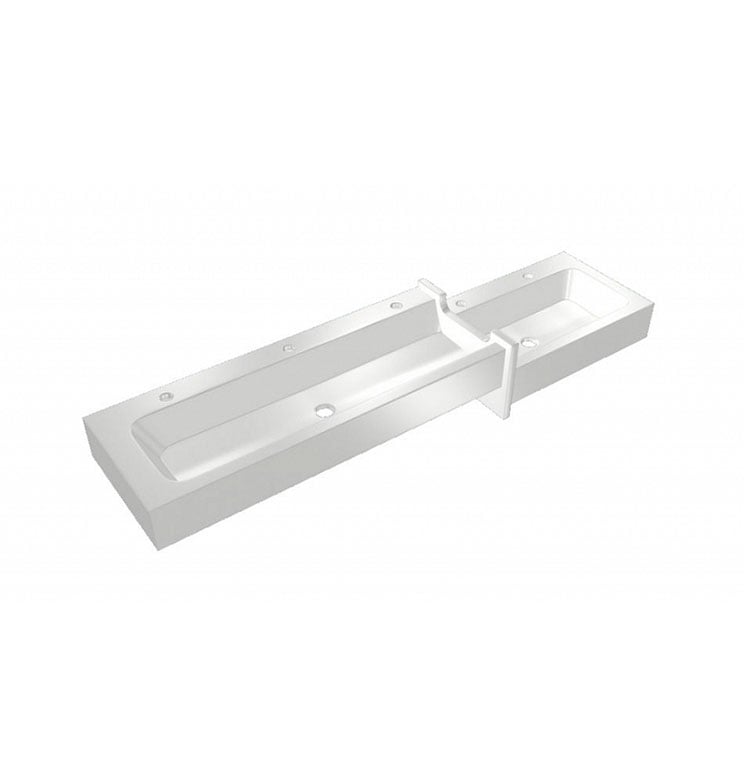 Buy wash troughs for kindergartens at Armatron
Since children are not always careful, wash troughs have to be particularly robust. Children like to prop themselves up or drop things on them. With our Armatron washing trough this is fortunately not a problem. The impact-resistant material is durable and can withstand the wildest kindergarten group. The smooth surfaces are also quick and easy to clean, so the washroom stays hygienically clean. The wash trough can be mounted on the wall and avoids puddles of water and water build-up with slopes. Plug drain valves prevent water from overflowing. Contact us when planning your day care centre, we will be happy to advise you on the planning and implementation of a children's facility.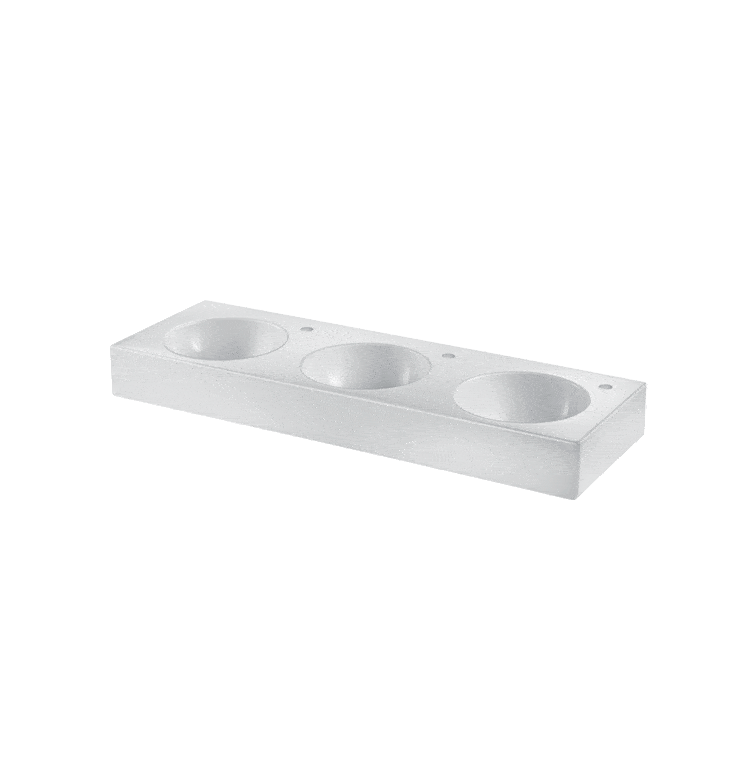 Child-friendly washrooms with Armatron
There are special requirements for washrooms and sanitary facilities in day care centres that ensure the safety of the children and at the same time promote their independence. With wash troughs, several children have space next to each other and can wash at the same time. The low height and rounded corners also reduce the risk of injury to the children. At Armatron, we offer a range of diverse products for child-friendly and, above all, safe washrooms for our little ones. Our Wall outlet valve KIDS in a funny duck design, for example, guarantees great fun when washing your hands. Our Washing troughs can be operated side by side so that there is room for several children. Devices for heating water, such as instantaneous water heaters, must always be placed so that they are out of reach of children. This makes washing and going to the toilet playfully easy.