Buy booster seats and baby chairs at Armatron
Create shared memories and give the little ones the opportunity to be part of the action. To be attractive to families and visitors with very young children, every restaurant, café or cinema should be set up in this way. The search for the perfect partner for this has now come to an end. For the catering sector, you can order baby high chairs made of solid HDPE plastic from Armatron. The material offers maximum robustness and is therefore ideally suited for long-term use. For a complete experience in the cinema or theatre, you will find various models of booster seats for young and old in the range. Bring not only your audience numbers, but also their viewing angles, up a notch!
Frequently asked questions
When can a baby get into the high chair?
How high is a baby chair from Armatron?
How does the shipping take place?
For what purposes are baby chairs used?
Never miss a thing again with certainty
Offer families a pleasant and stress-free evening with our TÜV-approved children's high seats. Hard-wearing, robust and traditional, they stand up to all the odds and make the perfect piece of furniture for your restaurant, café or bistro. Enable the little ones to not only follow the action live at the table with booster seats made of plastic, but also to watch an exciting movie or a game of their favourite club in its entirety. Safe storage when the models are not in use is ensured by stacking the products. The cleaning of our products is quite simple and easy in execution thanks to the use of plastic. Order today and allow toddlers to feel like the big boys!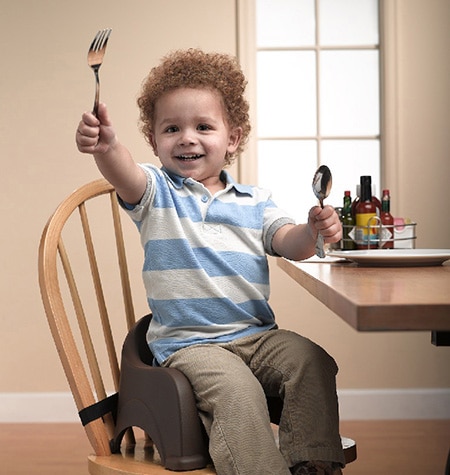 Booster seat vs. baby high chairs
In our range you will find a selection of booster seats and baby high chairs. But what exactly distinguishes the two models from each other? The clear difference is that the high chairs are suitable for babies and toddlers aged 6 months to 3 years. The booster seats, on the other hand, can be used by all age groups. These booster seats are made of plastic and are therefore easy to clean. You can order them in different versions and colours. Both the baby chairs and the booster seats meet all safety requirements and can be used without hesitation in the theatre, restaurant or stadium. Together with us, you can also make your venue hygienic, clean and stylish at the same time.