Buy comfortable shower seats at Armatron
All concepts for public bathrooms and washrooms consider not only functionality and design, but also the safety of the sanitary facilities. Shower seats as seating surfaces play a central role as aids. They enable certain people to enter and safely use showers. At Armatron, we have made it our goal to be the leading partner within Switzerland with our products. We offer a wide range of wall-mounted, fold-out and free-standing shower seats and shower stools. The materials we use are extremely robust and very hygienic. They are easy to clean, look good and integrate perfectly into any existing room concept. Depending on your needs, we will make sure you get the right shower seat.
Frequently asked questions
How big should a barrier-free shower be?
What types of shower seats do you have?
How are the products shipped?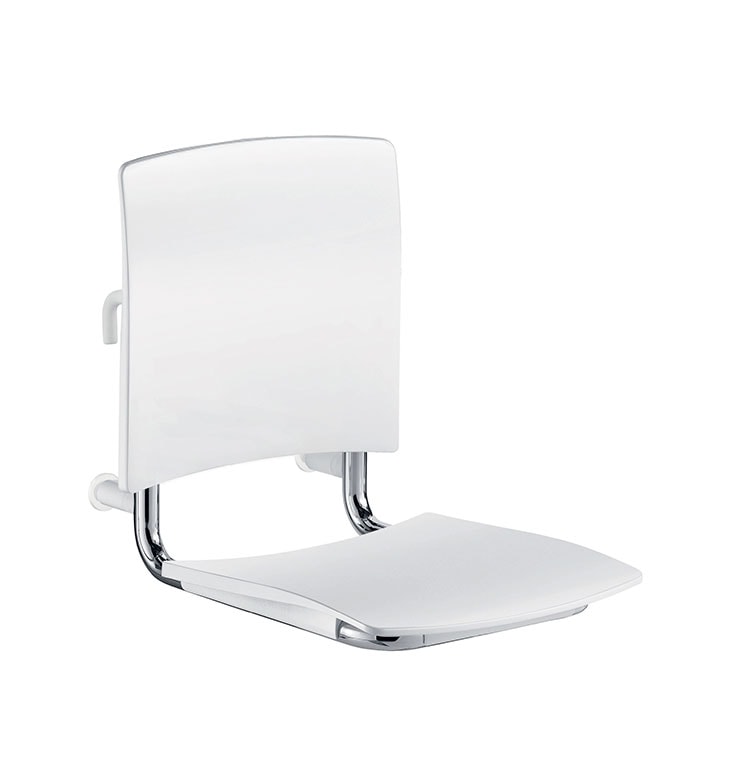 Enabling accessibility with our shower seats
Safety and hygiene are top priorities for our shower seats. Most of our models are suitable without restriction for intensive use in the public/commercial sector or in hospitals. Like, for example, our Folding shower seat with foot and backrest, comfort. The seat can be easily attached to the wall and folded out and back in as needed. The antibacterial treatment of the seat and backrest provides optimal protection against mould and bacterial growth. Our models are usually visually simple and made of high-quality materials. Our model Shower seat Be-Line, aluminium white is made of aluminium and the white colour visually integrates into almost any shower. Ideal for smaller rooms and multi-generational households, this shower seat can be easily removed or folded down when needed. The surface is anti-slip and very easy to clean. No matter which shower seat you choose, our items will fit in almost any bathroom.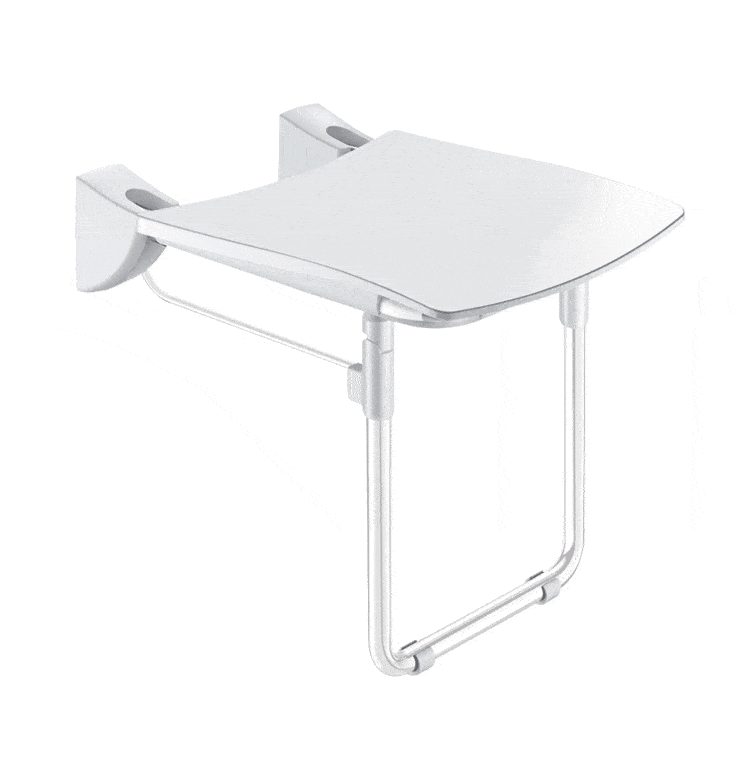 Armatron: The number 1 contact for sanitary installations
For more than 30 years, we at Armatron have been dedicated to the sanitary sector, both in public and private spaces. With our bathroom equipment, you are guaranteed to make a brilliant impression. Naturally, hygiene and safety are of paramount importance to us. We mainly use stainless steel, which is easy to clean. We have the highest standards for our products and choose our suppliers accordingly. In addition, we also develop and produce several articles ourselves and adapt them to the special features of the Swiss market. With simple design and innovative solutions, we offer shower seats that make using the shower safe and comfortable for people with balance problems or other impairments. We are happy to advise you personally at any time.