Durable gastro fittings from Armatron
At Armatron, we see ourselves as pioneers when it comes to the functionality of our articles. As the number one contact for sanitary planners, we have particularly high requirements for our products and their quality. Our range includes a number of tested products that are suitable for the special needs of the catering trade. Hose pendant showers in particular, or also known as dish showers, are ideal for commercial kitchens. They free crockery and cutlery quickly and easily from food residues before they can go into the dishwasher. Furthermore, we also offer classic taps with two-hole or single-hole mixer taps that are particularly robust and easy to clean. Discover the variety of our taps for your kitchen in our online shop.
Frequently asked questions
How long do gastro fittings last?
What materials are the gastro fittings made of?
What is the shipping process at Armatron?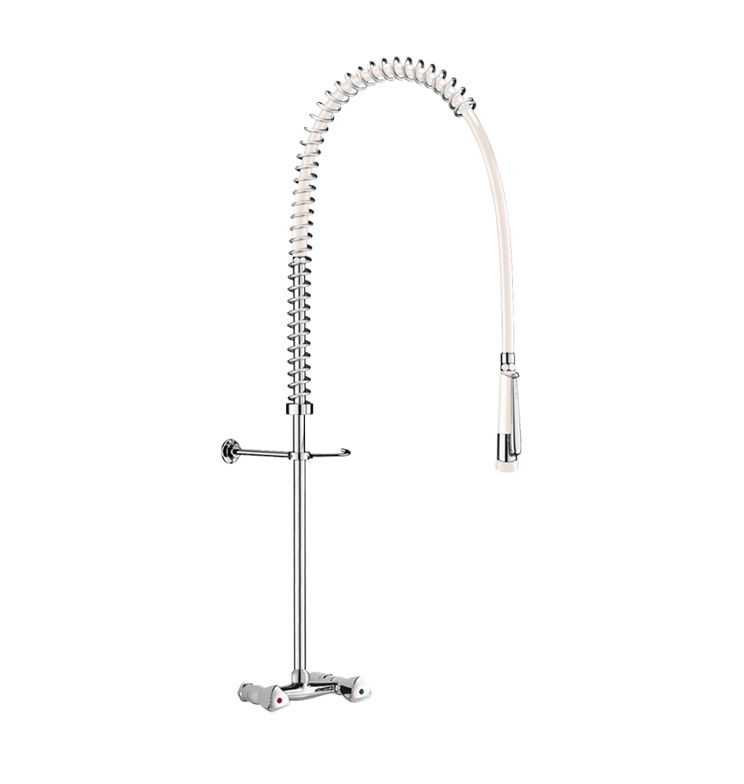 The right Gatro fittings for your business
With our gastro fittings from Armatron, work is twice as much fun. Our Dishwasher spray, single-hole fitting, with pull-out spout valve consists of a two-handle mixer for single-hole floor mounting. The flexible hoses have non-return valves and two stainless steel threaded bolts and long nuts prevent them from turning. The hand shower is low in limescale and the jet can be adjusted as desired. Of course, we also offer spare parts for dishwashing showers, such as the Hand shower G1/2Bwhich is available in different colours. A model without a dishwashing spray is the Wall-mounted two-handle mixer with swivel spout. This fitting is suitable for two-hole wall mounting and can be mounted above a sink. All taps for professional kitchens have PVC armouring and anti-twist fittings and can withstand heavy use thanks to reinforced fixings.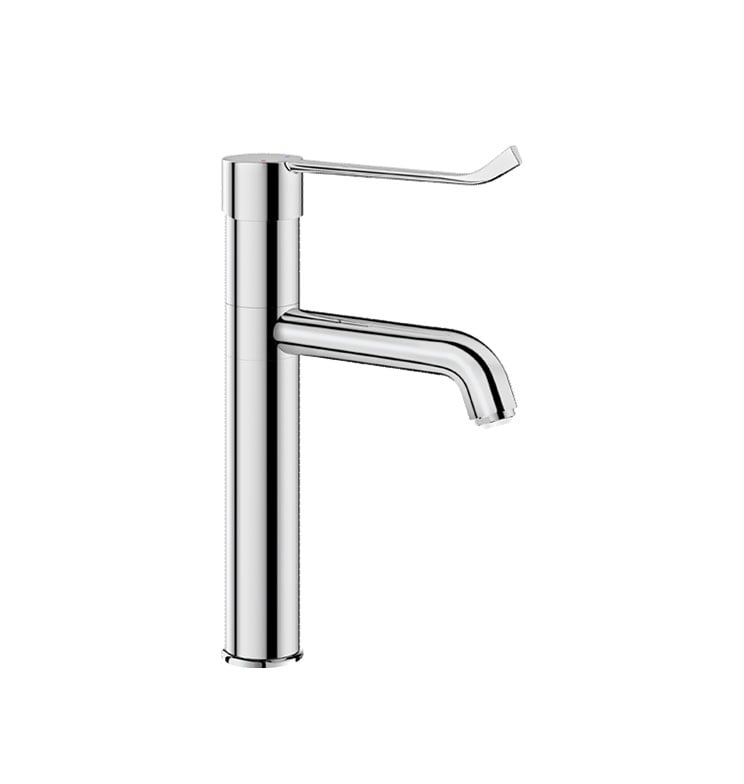 Everything for our customers
When it comes to sanitary installations in public and private areas, we at Armatron cover everything the heart could wish for. For over 30 years, we have been committed to our customers and helping them plan and implement their projects. For our products, we rely on durable materials such as stainless steel to ensure their longevity and functionality. All our products are manufactured either in Switzerland or in Europe, eliminating long transport routes and allowing us to conscientiously test the performance of our items. With an Armatron product, you are bringing quality products into your home that are always at the cutting edge of technology and innovation. From advice to installation, we are always there to help you.